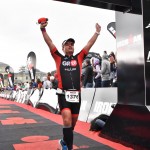 Graham Shapiro: Daphne's Son
Completed the Staffordshire Ironman Challenge and raised £1,000 for the MASE.
He swam a 1. 1/4 miles in open water, then cycled 56 miles and finished off running 13 miles, coming in after 6 hours and 59 minutes.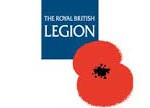 The MASE are delighted to have received support from The Royal British Legion for their new Group in STAFFORD

The MASE thanks Lisa at 'Simply Fine Dining' who has, for over six years provided oustanding buffets for all MASE Groups.
KD: Who has supported the MASE for 6 years
Bob Arnold and his Good Cause Band: Who are well known Staffordshire Charity Fundraisers
Zilver Zimmers. A well known Staffordshire Charity Fundraiser
Rotary Club of Stafford and Stafford Knot
Rugeley Rotary Club