URGENT MESSAGE FOR ALL MASE CARERS

Please note  All MASE Groups have been SUSPENDED until further notice.
The Groups will definitely restart as soon as we are sure it is safe to do so.
Sadly, we are unable to say just when that will be!
Carers please stay safe,  telephone each other regularly and have a chat.
It is good to keep in touch, and will avoid you feeling socially isolated.
Please take care of yourselves, take no risks and do listen carefully to new updates.
We look forward to the day we can once again open our MASE doors to you all.
Keep checking this website for further information.
Until then please go steady and stay safe.
MASE Trustees – 23 March 2020
BACKGROUND ON THE MASE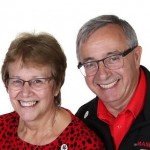 Daphne and Richard are two Founder Trustees of the MASE. They have have cared for, and lost a loved one to Alzheimer's. There are three other Trustees of the MASE: David Godden. Dave Degg and Michael Creek, who all bring a wealth of experience and a knowledge of the illness to the Groups.  All Trustees are eager for people with dementia, and in particular their Carers, be given the opportunity of a much needed support service and hope the MASE will encourage people to openly discuss dementia and help to dismiss the myth of it being a taboo subject.
Once a month, in Haughton, Rugeley, Cannock, Hednesford and Stafford a MASE Group takes place. The locations have reasonable access by public transport and are in safe locations close to each town. The premises have wheelchair access, accessible toilets, car parking and catering facilities. Every effort is made to make the MASE user-friendly by using suitable visual and audio equipment.
National Honour for MASE Group
The MASE Group has been recognised with a national honour, the British Citizen Award for their services to the community.
The British Citizen Awards (BCAs) recognise exceptional individuals who work tirelessly and selflessly to make a positive impact on society. BCAs recognise 'everyday' people whose achievements may otherwise be overlooked.
All BCA recipients have certainly made a positive impact on society undertaking various activities in support of a number of causes.
Each recipient receives a Medal of Honour, inscribed with the words 'For the Good of the Country'. Medallists are also invited to use the initials BCA after their name.
Does the MASE make a difference?
Many carers experience social isolation and this is especially true when caring for someone with a dementia type illness. The MASE help to reduce this problem and the Carers themselves are able to exchange telephone numbers and build up a network of friends who are in similar situations. Attendances are increasing with some families even making an effort to travel to the different locations.  This helps to demonstrate the true importance and value of the MASE.
Carers regularly express how much they enjoy attending the MASE meetings and the difference it has made to their lives. This is something for them to look forward to and helps with emotional well being and can avoid depression. Many carers initially appear low and stressed and see their future as bleak and lonely but meeting and chatting to others can throw a different light on things, particularly with the network of supportive friendships that are formed.
The MASE is sensitive in its approach and responds to the changing needs that occur to families living with someone with dementia. A social evening out can help people maintain and promote their independence and by giving support and information enables them to have more control over their lives when faced with making difficult choices.
What happens at a MASE meeting?
Fundamentally the MASE aims to provide social support and information for people with dementia, their carers, family and friends.
An assortment of leaflets are on-hand outlining services, benefits and resources available for people with dementia and their carers, from Health, Social Services, voluntary organisations and the private sector.  There is also the opportunity to ask questions of professionals in a protected and confidential environment. No charge is made for visitors to the MASE, however donation boxes are on all tables for people to support the upkeep of the Groups.
Each Carer receives a raffle ticket on entry; six prizes are raffled during the evening ensuring six Carers will go home with a gift.  Some raffle prizes are donated by local businesses and some are donated by Carers attending the groups.
A local catering organisation Simply Fine Dining supports the MASE by providing and delivering the buffet.  Included during the evening are a selection of  soft drinks, or tea and coffee.  A lady from Eccleshall provides home bake cakes for each group and Lisa, our Caterer spoils Carers with with the quality of her buffets.  Lisa the owner of Simply Fine Dining has worked tirelessly for the MASE now for eleven years.
Following the buffet there is musical entertainment, where the atmosphere changes to more of a social event.  People sing along to the tunes and sometimes even dance; for many they have not had the opportunity to do this for some time.
The success of the MASE would not be possible without the regular commitment of volunteers, of which there are 40, all recognisable by their red blouses or shirts. Some are professionals from Health, Social Care or other third sector organisations, many are actual Carers, who have perhaps lost their loved one and who find great reward by bringing their wealth of knowledge and understanding to others in a similar situation.We have over 40 incredible Volunteers who are essential to the MASE. They are always on-hand to answer questions and give emotional support, whilst at the same time 'waiting on' the people attending the Groups.
The MASE is a great example of joint working across professional boundaries. Carers often comment that one major benefit of the MASE is the familiar friendly faces of the regular volunteers that attend each of the evenings.  Many Carers also state how beneficial it is having someone who will simply sit with them and spend time listening to their problems. Carers can speak in confidence knowing their loved ones are being looked after by the CPN's attending the  MASE or by one of the volunteers.
Local Councillors have over the years shown their support for the MASE by donating funds towards red blouses/shirts for volunteers to wear at each MASE making them easily identifiable to the Carers should the need arise during the evening. We have also have support from Councillors with help towards the payment of the halls we use for the Groups.

Some of the comments from Carers:
"Thank you all for a wonderful evening.  I cannot suggest anything more, it was a great evening and I can't wait for the next one".
"Why can't we have a MASE meeting every week?".
"You will never know how much we appreciate being with people each month".
"Having someone to just listen is so valuable".
"First class evening – nothing like it.  Please keep going".
"All the Volunteers are so caring and look after us so well.  This is our Lifeline – thank you".
Please do come along and join us for an evening – who better for you to link with than others in a similar situation.
Registered Charity No: 1137193 – The Monthly Alzheimer's Support Evening Limited (MASE)
Company Limited by Guarantee No: 7228424